The potential of e-commerce, will be real soon?
We all love to buy and what's more being at home, tranquilo.
The technology is getting e-commerce to such a sophisticated tool that each day and we will soon have a real experience.
Last year, Microsoft lunched with X-box a new system called kinect that recognize all body and facial movements, opening the possibilities to e-retailers to give more realism customers when purchasing. We will be able today to have a video conference with our friends, recommend anything we like on the web and even manipulate it. Be one of the companies willing to be as real as today's techonoly allows, and jump into the next step of e-commerce. End users are expecting each day more realism.
At Mashable, we can read a good article related with Kinect and we all agree this is turning the whole experience into more real.
But I beileve this is not the end. Science Fiction is very soon here as all scenes we saw at Star Wars with the holograms.  Here you have more examples as CNN did a few years ago, and one step further, try to manipulate it (but not feel them).
But the more interesting is here. Imagine to even touch anything that you can imagine and will fit into your room. Just need a tablet on the floor and from there any object or cloth would appear and will be possible to touch and manipulate.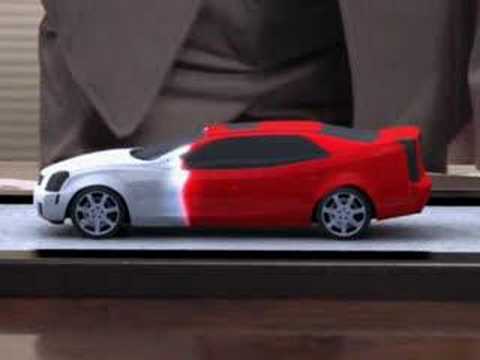 We can conclude e-commerce could get to the point of maximum reality. We will be able to buy online, not through a screen but through holograms we will manage all objects, view movies and even try on clothes.