Great grocery shopping idea !!!
Are you those who are too busy to go to supermarket to do grocery shopping?
Here you have a wonderful idea to avoid traffic to go to supermarket, time consuming selecting the products within hundreds of square meters, long queues for checking out and most important carrying it from store to home.
It is simple, clean, very cheap and comfortable for every one, either company and consumers. Just need space to stick all products and display them to make the grocery shopping using a smartphone and QR Codes (see more possible usage for QR Codes here).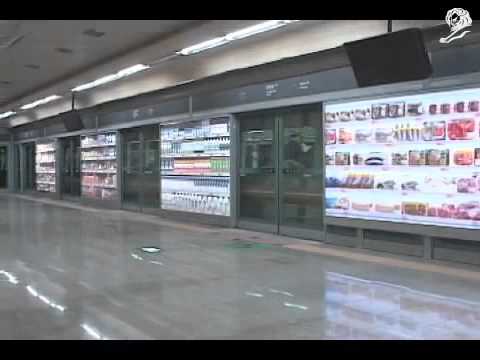 Tesco (Homeplus) in Korea reached #1 position as supermarket thanks to some stickers (vinyl)  with all products in the most concurrent place (underground). All rushing Korean could do their grocery shopping with their smarphones and the QR Codes in each product. Of course home delivery would be the best part, don't you think so?